Main article starts here.
Housing / Daily Life
House-Hunting, Preparing for Living in Hyogo, and Rules for Daily Life
Renting a Home
Two types of homes are mainly available for rental.
Public Housing
These are homes that can be rented from the prefecture, city hall, or town hall. Rental conditions include a certain level of income. Occupants are selected by drawing lots if there are too many applicants.
Rental Housing
These are homes rented from real estate agents (apartments, condominiums, rental houses). In most cases, several months' rent must be paid at the time of concluding the contract.
Neighborhood Associations / Kids' Clubs
Residential organizations known as Jichikai or neighborhood associations, and Kodomokai or kids' clubs, can be found in all districts. They help residents to become familiar with the neighborhood by circulating information required for daily life, carrying out safety drills, and organizing festivals and other events that enable interaction among residents.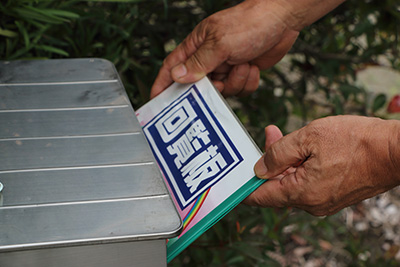 Waste Disposal
Trash is segregated, placed in specified trash bags, and then taken out on designated days and locations. Additional costs are incurred when disposing of large garbage, televisions, washing machines, and other home appliances. Pamphlets containing a summary of the rules for waste disposal are available at the city hall.
Banks and Credit Cards
Opening a Bank Account
The procedures for opening a bank account include visiting the bank and submitting your official seal, proof of identification (passport, Residence Card, Special Permanent Residence Certificate, etc.), and a certain amount of cash required for opening the account. The contact number must also be provided.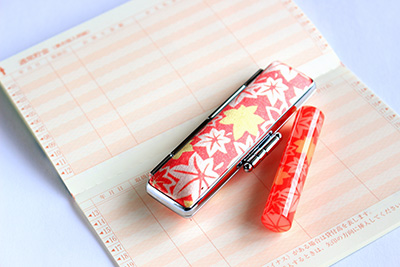 Credit Cards
A Residence Card, Special Permanent Residence Certificate, or similar documentation is required to obtain a credit card. Contact the credit card company concerned for further details. If you receive an invoice for a payment that you are unaware of, your credit card may have been used without your authorization. Contact the credit card company immediately in such a case.
Driver's License
Three types of driver's licenses may be used in Japan:
Driver's license obtained in Japan
International driving permit issued by a member nation of the Geneva Convention
Foreign driving license (issued in Germany, Switzerland, France, Belgium, Slovenia, Monaco, or Taiwan)
Renewal of Driver's License
International driving permits are valid for one year and cannot be renewed in Japan. You need to obtain either a new one from the country where the license was issued or a Japanese license before it expires.
Obtaining/Switching to a Japanese Driver's License
Individuals who have resided in Japan for three or more months can use the driver's license they obtained overseas to obtain a Japanese license. Check the National Police Agency or Hyogo Prefectural Police website for details on the required procedures.